Financial Literacy & Middle Schoolers
Author: Hannah Henry
Work Readiness
Published: Tuesday, 12 Jun 2018
---
Sharing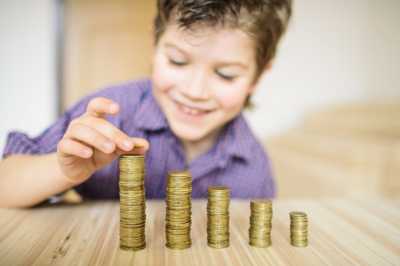 Image caption: Boy learning about Financial Literacy
What is Financial Literacy?
Financial literacy is the all-inclusive concept of budgeting, management of credit, understanding of saving, spending and earning. Essentially, financial literacy is everything that involves your financial health.
Yet, one can't consider being literate in finance by being able to balance a checkbook or being hired. The fundamentals of financial literacy look at present needs, as well as building skills to achieve long-term financial goals. Which, in order to be proficient, money management skills need to be used every day.
So, why might your middle-schooler need to learn money skills now? Just like learning to ride a bike or understanding the fundamentals of geometry, practice makes perfect.
"We were not taught financial literacy in school," said Businessman and author, Robert Kiyosaki. "It takes a lot of work and time to change your thinking and to become financially literate."
The earlier children are taught financial concepts, the higher the chances of them being able to achieve financial milestones, such as purchasing a car, saving for college, and buying a home.
While right now, your child probably isn't thinking ahead to graduating high school and preparing for college or for their first car; there is an opportunity for educators and parents to assist youth in financial mindsets NOW so that they can be better prepare for what lies ahead.
Financial Literacy Concepts for 11 - 14-Year-Olds
USA Today reported, "kids ages 4 to 14 received an average $454 in allowance over the course of 2017?" This figure doesn't include cash gifts for birthdays or holidays. In a span of six years, a 6th grader could accumulate at least $2,724 by the time he or she was graduating high school.
Middle schoolers can become more confident in their money management skills by setting up a bank account and making a budget outlining their financial goals for the next 5 years and longer. Some goals they should consider include the cost of their first car, gas money, entertainment, like going to the movies or eating out, and college tuition. Not only will this allow for youth to feel more in control of their future, but it also provides a learning opportunity for children, their parents, and teachers.
Money Tools for...
Parents & Kids at Home
Make it a board-game night! Break out your family Monopoly board to help your child get hands-on with saving, spending and investing concepts, or play the Game of Life to let them test drive a career and make their own financial decisions!


Consider having your child manage their money using a prepaid debit card or phone app. These tools allow parents to track spending and help their child understand their expenses. Most apps provide money insights through their expense manager, budget tracker, and more!
Teachers & Students in the Classroom
Junior Achievement (JA) provides various programs to assist in the learning and development of financial literacy skills. The best part? We provide our accomplished volunteers with the training they need to make the biggest impact on students.

Programs like JA Finance Park are a great way to have your student learn personal finance, budgeting money management, including saving and spending, along with an understanding of financial institutions while on the go!
JA Global Marketplace gives students insights into the key aspects of the global economy, world trade, and how trade impacts their daily lives.
Have your student(s) explore entrepreneurship, higher education and career options in JA It's My Business!