JA's 2022 Central Ohio Business Hall of Fame Laureates: Michael B. Coleman and Jeffrey W. Edwards
Author: JA of Central Ohio
Community Involvement
Published: Thursday, 03 Nov 2022
---
Sharing
Michael B. Coleman, Central Ohio Business Hall of Fame Laureate
Jeffrey W. Edwards, Central Ohio Business Hall of Fame Laureate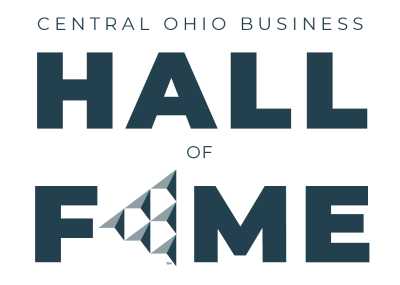 Image caption: Hall of Fame logo
On Thursday, November 3, 2022, Junior Achievement inducted Michael B. Coleman and Jeffrey W. Edwards into the Central Ohio Business Hall of Fame.
Since 1987, Junior Achievement of Central Ohio (JA), a Columbus-based nonprofit, has celebrated community and business leaders in our region by inducting them into the Central Ohio Business Hall of Fame.
Hall of Fame laureates embody business excellence, courageous thinking and action, vision and innovation, inspirational leadership, and community support.
JA honors Hall of Fame Laureates for their contributions to our region's economic development and their commitment to business excellence. Laureates are role models for their peers, and ultimately for Central Ohio's K-12 students that JA serves.
Michael B. Coleman is the Partner-in-Charge of Ice Miller's Government Law Group and Vice Chair of the Public Affairs Group. As Partner In-Charge of the Government Law Group, Michael leads Ice Miller's legal and professional team in Ohio in connection with the challenges and opportunities of creating partnerships between business and government, real estate development in Central Ohio, economic development and financing, government regulatory matters and local, state and federal administrative and legislative government relations. Michael is also the former Mayor and CEO of the City of Columbus, Ohio. Michael served as Mayor of Columbus from 2000 to 2015. As Mayor, Michael built Columbus' reputation as one of the best cities in the nation by building stronger, safer neighborhoods; creating jobs and maintaining a high quality of life. Michael earned his law degree from the University of Dayton Law School and a Bachelor of Science in Political Science from the University of Cincinnati.
Jeffrey W. Edwards is the current President, CEO, and Chairman of Installed Building Products (IBP); Jeffrey has held these positions since 2011, 2004 and 1999, respectively. Prior to joining IBP, Jeffrey acted as an officer and strategist for several companies that he and his family started, acquired or invested in over more than 40 years across a variety of industries, including multi-family and student housing development and management, industrial tool distribution, wholesale building supply, homebuilding, land and real estate development and real estate brokerage. Since 1988, Jeffrey has been involved in the launch of many business ventures as well as commercial real estate developments in central Ohio and elsewhere. He holds a B.S. in Marketing from Miami University. Jeffrey's board service includes Columbus Museum of Art, The Salvation Army, The Policy Advisory Board of Harvard University's Joint Center for Housing Studies, The Columbus Foundation, and The Columbus Partnership.
Michael and Jeffrey join dozens of central Ohio business and community leaders in sharing this honor. View a complete list of Central Ohio Business Hall of Fame Laureates.
We use cookies to provide you a personalized experience. How we do this is by analyzing user behavior on our site and sharing data with our advertising and analytics partners. You consent to our cookie policy if you continue to use this website.