Making Your Tax Refund Last
Author: Hannah Henry
Work Readiness
Published: Tuesday, 12 Feb 2019
---
Sharing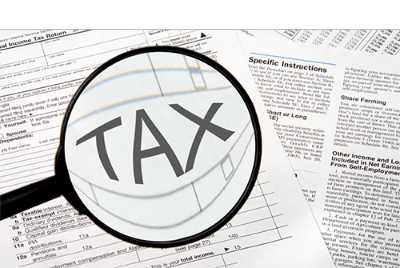 Image caption: TAX
The notification of a check being directly deposited into your bank account has never been more satisfying than it is during tax season. You've worked all year to see what you will get back, and with the average tax refund being about $3,000, why shouldn't you be excited?
You can now "splurge" a little, buy that TV you've had your eye on for the past year or blow it all on a tropical vacation!
Sorry to burst your money bubble, but new research has revealed Americans are doing far LESS exciting things with their refunds.
According to a survey conducted by GOBankingRates, over a third (38%) of the millennials surveyed plan on paying off their debt. As the average millennial has upwards of $32,000 in personal debt (not including home mortgages), it should come as a relief to know they are putting their financial futures first.
The tax refund runner-up? Coming in at 14% of those surveyed-- making a major purchase like a car! Followed by investing at 13%, and splurging on a luxury item came in last place at a low 2%.
While you're the only one that can determine the best way to spend your refund, here are a few ways you can use your refund for your own good:
Emergency Fund
While this is not the most exciting option, it will make your life easier in the long run! It is recommended that an emergency fund has at least six months of living expenses.
Not sure how much to save? Click !
Pay off that Debt
Not only will you increase your financial stability once your debt is paid off, but you can reduce the debt-stress you've been feeling! The interest that you are paying on your monthly bills will be reduced leaving you with more financial security. If you're unable to pay all of your debt off, start putting more towards your monthly payments to get to the financial finish line sooner.
Invest and Feel Good About the Rest
The early bird gets the worm doesn't just apply to starting your day off earlier than everyone else, it also applies to money! With all the various ways you can invest, it would be unfair for us to say to pick one over another. Before you throw money at anything, it's important to do your research and understand what type of a risk-taker you are. For those looking to start in their first investment venture, check out for beginners!
As easy as it is to blow the money that has been piling up over the past year, let this be a reminder to you of the biggest financial goal you should have--fiscal security that will last more than just a season!